Money or your life or both?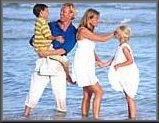 Life assurance is more of a flexible friend than you may think. It all depends on your needs.
There are so many different varieties of insurance linked to the life of the policyholder and so many life assurance companies with similar offerings that expert advice can be invaluable.
Term assurance
At its simplest, in exchange for paying a premium, the life office will agree to pay out a certain sum if the insured dies before a certain date.
If the policyholder does not die within the term, the policy merely lapses. There is no payout of any sort. These policies are usually cheap to buy and they perform the useful function of providing protection for those who benefit from the policy, such as family members, if the policyholder dies.
The same principle of protection applies to a number of other types of insurance whether the benefit is, for example, to provide specific help to the deceased's family, or to repay a mortgage.
Investment
| | |
| --- | --- |
| Unit Linked Bonds | |
| With Profit Bonds | |
| Distribution Bonds | |
Many policies provide not only protection but also investment. The principle here is that the premiums that are paid in respect of the policy are invested in order to benefit the policyholder or other beneficiary at a certain point in the future.
Endowments
These are a common form of investment policy. Regular premiums are paid, and when the term of the endowment expires a lump sum is paid out. The lump sum may be used to repay a mortgage, for example.
Most endowments have a protection element such that if the policyholder should die then a lump sum becomes payable.
Whole-of-life policies
Similar in nature to term assurances, whole-of-life policies provide cover for the whole of the insured's life. Generally more expensive than term assurance because there is certainty that the policyholder will die at some time. The benefit payable on death will be either a lump sum or the value of the invested fund, whichever is higher.
With-profits
A with-profits policy is a type of investment fund.
Policies that are with profits give the insured the extra benefit of a bonus that is a share of the profits from the funds that the premiums have been invested in.
How and where the premiums are to be invested is worth establishing if you are going to invest in a with-profits product, such as single premium insurance bonds for example. But as with all long-term investments in the stock market or in interest bearing instruments, it is important to stay with them for the long term. That way they have time to build up and "smooth" the short-term ups and downs in rates of return.
Some policies may also benefit from terminal bonuses if they are held for their full term. When choosing insurance products for investment it is important to be aware of what charges, fees or commissions may be attached to them and when profits and bonuses are added to the policies. Some, for example, will be heavily weighted with charges at the beginning of their policy life.
In summary, life related insurances are all about what sort of benefits you want from them. If it is basic protection for loved ones when you die, then the costs can be quite modest and the policies quite straightforward. For full-blown investment products inclusive of life cover, the terms may be more complicated, but the long-term returns can be worthwhile. No one said that life assurance was necessarily easy to understand but it is an important ingredient in many people's personal financial portfolio.
Contact Asset Wealth Management LLP for further information