Do you fancy the idea of living on about
£100 per week when you retire?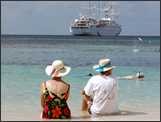 That's pretty much the prospect unless you make additional pension arrangements either by setting up a personal pension or by being part of a company scheme.
Before seeking advice on pension provision it's worth getting the basics straight first.
Why do I need a Pension?
When you retire you still need food and shelter as an absolute minimum, but of course you will want to maintain the lifestyle to which you have become accustomed, so unless you can guarantee a large inheritance or windfall, then you need to provide yourself with a secure income for the rest of your life.
A well prepared pension plan which is regularly reviewed should go some way to providing you with a reasonable level of income in your retirement.
A pension plan requires action as soon as possible, so start now and if you have already started, take the opportunity to have a closer look at your existing arrangements to make sure you are on track.
How much am I going to need for my retirement?
The answer to this, of course, depends on your aspirations - what will you want to do? What will the costs of day to day living be for me (and my partner) in retirement? What else will I want to do now I have time on my hands? What expenses will disappear e.g. children, mortgage repayments etc.
Once you come up with a figure, add in an amount as a buffer against the unforeseen and unexpected. Now you will have arrived at the amount of pension that you should ideally be planning for. Also bear in mind that pensions are taxable, so you will need to allow for income tax when arriving at your final pension figure.
I already have a pension so I'll be fine won't I?
It is very important that you review the benefits of your scheme and the status of your personal plan to establish if it is on track to give you the pension you want. If you are in an employer's scheme you should be able to obtain a statement from your employer outlining the scheme benefits. Alternatively, contact us and we can analyse your current provisions and make any recommendations to achieve your goals.
For a personal pension, the level of contributions you have been making to your scheme, investment performance and charges will determine the size of your pension, however, as the years go by your fund will increase and could eventually get to a size where the investment returns come into play. The larger your fund, the more advice you may need on managing the fund for optimum performance, because every percentage point increase or decrease could potentially represent thousands of pounds.
We will be pleased to regularly assess your benefits to establish whether they will meet your objectives, and make appropriate recommendations to you.
What type of Pension should I have?
There is no simple answer as this depends on your employment status e.g. self-employed, employed or director, and the benefits that are available through your employer's scheme if there is one.
* Based on the current single person pension of 2012 / 2013
A pension is a long term investment. Your eventual income may depend on the size of the fund at retirement, future interest rates and tax legislation.
The value of your investment and income from it is not guaranteed it can go down as well as up due to fluctuations in investment markets, and you may not get back the full amount invested.
Levels and bases of and reliefs from taxation are subject to change and their value depends on the individual circumstances of the investor.
Contact Asset Wealth Management LLP for further information