Planning for your future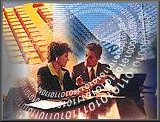 At Asset Wealth Management LLP our aim is to ensure that you have the most suitable advice when planning your financial future.
Throughout our website you will find a wealth of information on a variety of financial topics and useful tools to help you gain a better understanding of the complexities of personal financial planning.
Our services include a review of your existing arrangements:
When was the last time your pensions, savings and life assurance plans were reviewed? As your personal circumstances change, there may well be a need to update your current plans in order to establish adequate provision for the future.
Milestones in life
There are so many issues to consider when planning one's financial future, so here are a few 'milestones in life' to assist you.
Birth - starting school, university or college - starting work - change of job - first home - getting married - starting a family - moving house - change of location - redundancy - starting your own business - unexpected windfall - divorce - illness - retirement - death
With personal circumstances changing from time to time it is important to undertake a review of your financial position to accommodate all of your needs.

Pension planning
Personal Pensions, Company Pension Schemes, Stakeholder Pensions schemes, Self Administered Pension Schemes, Unlocking/Transferring Deferred Pension Benefits and Additional Voluntary Contributions (AVCs).
Investment planning & management
Investing for growth and/or income through Unit Trusts, Bonds, Offshore Funds and Stocks and Shares.
Domestic & commercial insurance
We shall be pleased to assist you with all of your general insurance needs, and to help you consider the areas for which you may require cover.Please see the 'general' section of our site.
Mortgages
For Residential and Commercial purposes, we have up to date information and access to a wide range of Building Societies, Banks and Central Lenders' schemes from which we can draw to suit individual circumstances.
Life assurance
Family Protection, Mortgage/Loan Protection and Business Protection.
Income protection
Replacement Income in the event of Sickness, Accident and Disability.
Critical illness protection
Provides a Cash Lump Sum on diagnosis of a serious illness such as heart attack, stroke, cancer, etc. or total disability.
Business & keyperson protection
To protect a business from the effects of losing a Key Director or Key Employee through death or illness.
Savings plans
Various schemes to plan for future requirements such as children's education, wedding expenses, 18th or 21st birthday present, deposit on a first home or any other purpose.
Annuities
Capital investment to purchase a guaranteed income.
Contacting us
On our website you will find enquiry forms to assist you, or you can e-mail us with a general enquiry. Our contact details are listed on the foot of each page of our website, including our location map.
YOUR HOME MAY BE REPOSSESSED IF YOU DO NOT KEEP UP REPAYMENTS ON YOUR MORTGAGE.

THE FINANCIAL CONDUCT AUTHORITY DOES NOT REGULATE TAXATION ADVICE AND SOME FORMS OF MORTGAGES AND OFFSHORE INVESTMENTS
Contact Asset Wealth Management LLP for further information